François Lareau, B.A., LL.M.
55-890 Cahill Drive West
Ottawa, Ontario, Canada, K1V 9A4
Tel.: 613-521-3689
flareau@rogers.com

last amendment: 16 November 2016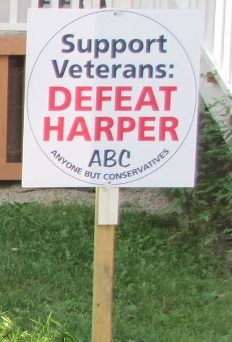 --about 8 months later--

Before 19 October 2015 15 June 2016, read article at www.theglobeandmail.com/news/politics/liberal-government-breaking-pension-pledge-to-injured-veterans-lawyer/article30438822/




Links





Google Advanced Search**Google Canada**Google Advanced Image Search**Google Book Search**Google Scholar


Weather**TSX**CNN World Markets** Canada 411.ca**Accents français**Garbage (La petite vie)**findartinfo.com**artnet

AMICUS***Bibliothèque Québec***Hollis**Advanced Book Exchange**-Hockey Books!**Other books**University Ottawa**Ottawa Public Library


Journaux canadiens**Jerusalem Post**The Washington Times**The New York Times**BBC News**RT**ALJAZEERA**CCTV**France**Military News**Google--news


Old Links---Old Links2 ---Yahoo--Primo Central


Government of Canada Advanced Search**Government of Canada Publications Advanced Search **Archives Canada*Canadian Legal Periodicals**Services Canada**Orders in Council**Completed ATI Requests


web.archive.org/home.achilles.net/~flareau/ (2001-2004)***web.archive.org/www.flareau.com (2002-2003) ***http://web.archive.org/web/*/lareau-law.ca
***http://web.archive.org/web/*/http://lareau-legal.ca




Eh oui...l'album de famille quoi (incomplet)!

....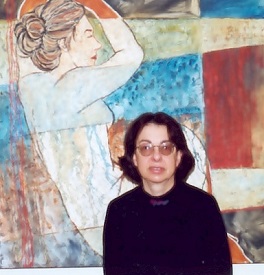 ..
..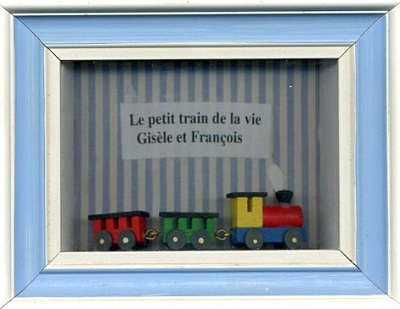 François Lareau 2013 Gisèle Lareau, mon épouse circa 1999 One of my granddaughters Hommage à Bécaud et à tous les artistes
(arrière : toile de Marie-Ève Godin) (2012)


Biography on François Lareau / Biographie sur François Lareau

Born in Verdun, Province of Quebec, in the first half of the XXth century, François Lareau obtained his law degree from the University of Montreal in 1972. A member of the Quebec Bar from 1974 to September 2014, he obtained his master of laws degree (LL.M. with thesis) in 1992 from the University of Ottawa. He has been a Lieutenant-Colonel with the Office of the Judge Advocate General, Canadian Forces, a lawyer with the Department of Justice Canada, Criminal Law Review Section, and a senior researcher with the Commission of Inquiry into the Deployment of Canadian Forces to Somalia. He has also worked for the House of Commons. He is married to Gisèle Lareau (née Bellemare). They have two children. They are now four time grand-parents (November 2014).
----
Né à Verdun, province de Québec, dans la première moitié du XXe siècle, François Lareau obtient son diplôme en droit, à l'Université de Montréal en 1972. Membre du Barreau du Québec de 1974 à septembre 2014, il reçoit sa maîtrise en droit de l'Université d'Ottawa (LL.M. avec thèse) en 1992. Il a été Lieutenant-Colonel au Cabinet du Juge-avocat général, Forces canadiennes, avocat au ministère de la Justice Canada, section de la révision du droit pénal et chercheur sénior avec la Commission d'enquête sur le déploiement des Forces canadiennes en Somalie. Il a aussi travaillé pour la Chambre des communes. Il est marié à Gisèle Lareau (née Bellemare). Ils ont deux enfants. Ils sont maintenant quatre fois grand-parents. (novembre 2014).



Blog: Discoveries or Souvenirs of the Day / Mes trouvailles ou souvenirs du jour





TABLE OF CONTENTS
TABLE DES MATIÈRES



I- Law / Droit




A. Criminal Law / Droit pénal

for example: - Bibliographies: General Part / Partie générale



..............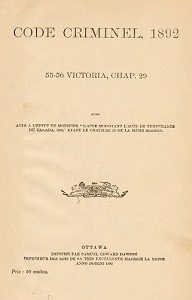 Sir James Fitzjames Stephen,
1829-1894






B. Canadian Military Law / Droit militaire canadien -- I--II--III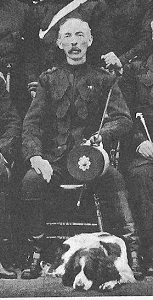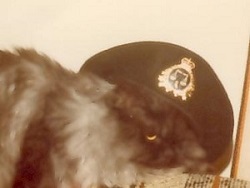 LCol Henry Smith, 1894 (later Major-General) My cat -- "Captain Ptit Mine", 1979, older today, but still
appointed first Judge Advocate General on keeping an eye on the military! (photo by François Lareau)
1 October 1911

-------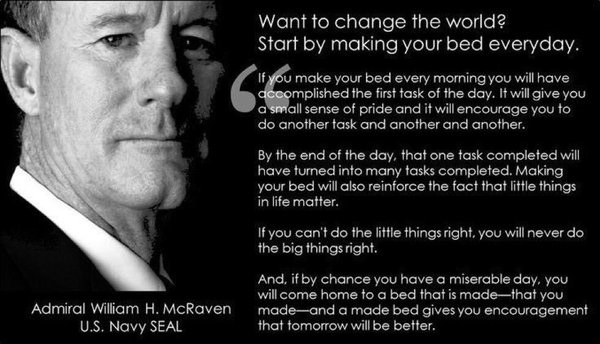 (image source https://twitter.com/WalteRolando, accessed 28 May 2016 )




II- Visual Arts





Index: Canadian Artists (visual arts) / Répertoire: Artistes canadiens (arts visuels)


A-B-C-D-E-F-G-H-I
J-K-L-M-N-O-P-Q-R
S-T-U-V- W-X-Y-Z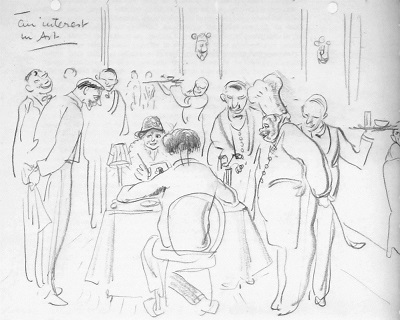 Arthur Lismer, 1885-1969, An Interest in Art, 1932,
reproduced from p. 34 of Marjorie Lismer Bridges, Arthur
Lismer's Pen and Pencil, Toronto: Red Rock Publishing, 1977.
Votre nom appar
aî
t déjà dans cet index et vous voulez un lien à votre site web -- ou --
vous voulez inscrire votre nom dans cet index -- c'est gratuit!

Si votre nom apparaît déjà dans ce répertoire et vous avez un site web, écrivez-moi à
flareau@rogers.com
en me donnant l'adresse internet de votre site pour ajouter un lien à votre site --
c'est gratuit
.
Si vous n'êtes pas inscrit, et vous voulez l'être -- voici les conditions 1-. vous devez être un artiste canadien en art visuel ou un artiste en art visuel qui vit au Canada; 2- vous devez avoir un site web;
3- vous devez m'écrire à
flareau@rogers.com
en me donnant votre nom et l'adresse internet de votre site pour faire l'inscription et le lien --
c'est gratuit
.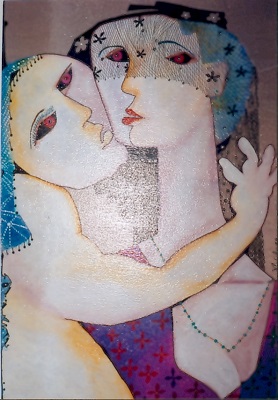 ................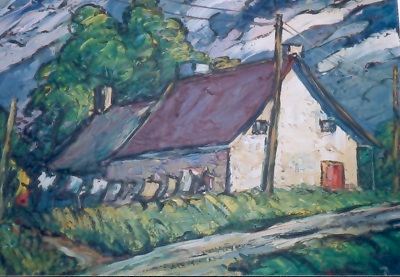 Vladislav Ehlers,
Madona et sa fille
, 1998, Jean-Paul Pépin, 1897-1983, peintre du Groupe de la Montée
techniques mixtes sur bois, 60,5 cm x Saint-Michel,
Juin --Été, vieille maison, Ste-Dorothée,
circa 1946,
40,5 cm (Collection François Lareau) huile, 16" x 20" (collection et photographie : François Lareau)
Your name is already in this index and you want a link to your web site -- or --
you want your name added to this index. It's free!


If you are already listed in this index and you have a web site, write me at
flareau@rogers.com
giving me the internet address of your site in order to add a link to your site --
it's free
If you are not listed and want to be -- here are the conditions : 1- you must be a Canadian artist in visual arts or an artist in visual arts living in Canada; 2- you must have a web site; and
3- you must write me at flareau@rogers.com giving me your name and the internet address of your web site -- it's free.


III- Small Projects -- Petits projets


A- MUSIC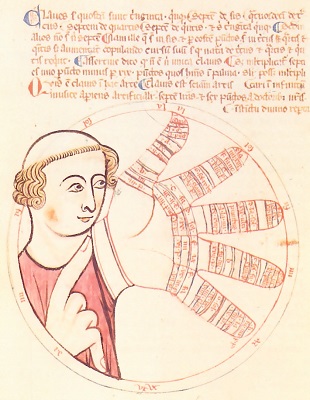 ........................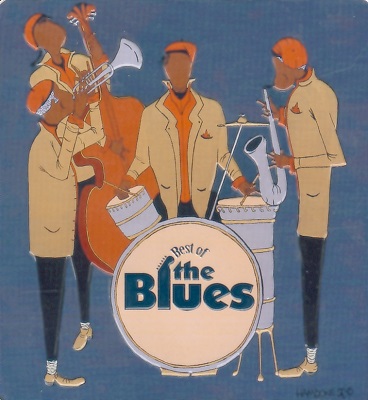 Guidonian Hand, music treatise by Elias Art by Hambone, see http://www.hamboneart.com/ (copyright
Salomon, 1274 (Biblioteca Ambrosiana, Milan) permission obtained from Hambone, 22 October 2012)
"Guido d'Arezzo (c.995-1050) developed the teaching
of music by giving names to the notes: the syllables
ut, re, mi, fa, sol, la were placed on the joints of the
fingers, along with certain sharps and flats. His system
remained in use throughout the Middle Ages."
(Yehudi Menuhin and Curtis W. Davis, The Music
of Man, Toronto: Methuen, 1979, p. 57)


A Better Place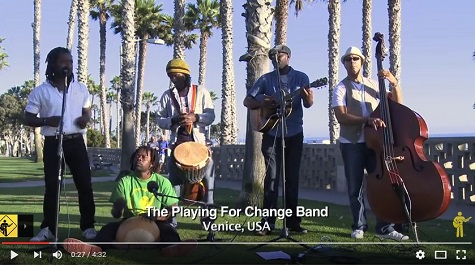 - Playing for Change Mix (some individual songs: Don't Worry, One Love, A Better Place and Satchita)
Oui, j'aurais voulu être un artiste comme Eric ou Joe!---- www.youtube.com/watch?v=g1mzm6j6Urk

Eric Clapton et Joe Bonamassa jouant au Royal Albert Hall, Further On Up the
Road, mai 2009. Eric tire la ligne sur sa guitare vers 03:17 et débute avec Joe
un dialogue musical de génies! On écoute -- www.youtube.com/watch?v=g1mzm6j6Urk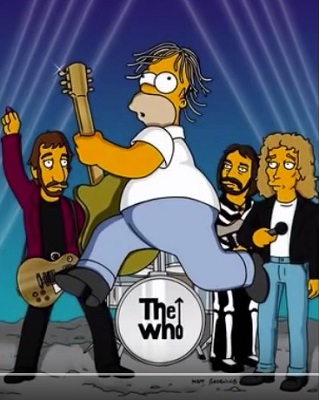 Source: www.youtube.com/watch?v=R3rnxQBizoU at 1:13/4:33
Getting all excited with the music!


- Good songs remain almost the same: Gimme Shelter by Rolling Stones 1969 ---- Gimme Shelter by Playing for Change?
"Oh, a storm is threatning
My very life today
If I dont get some shelter
Oh yeah, Im gonna fade away"



- My 2014-2015 blues favorites: It's not my cross to bear, Allman Brothers; Turn On Your Love Light, Bobby Blue Band --- Three O'Clock Blues, Clapton & King --- 7-11, Buddy Guy --- Night Train, James Brown
Stevie Ray Vaughan, Montreux, 1982, Texas Flood, at 12:55 distance --- Caline de blues -- Offenbach --- I've Got Dreams to Remember -- Playing for Change
BB King & Albert Collins -- Call it Stormy Monday --- Call it Stormy Monday (Live)



- Old favorites: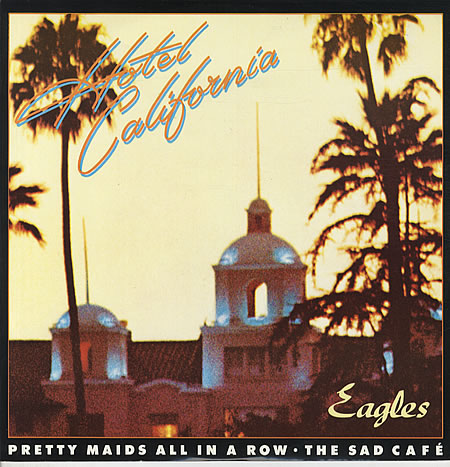 ----------------------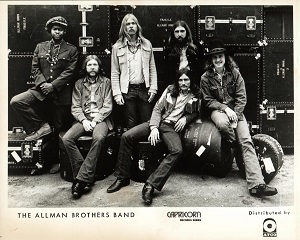 ..................................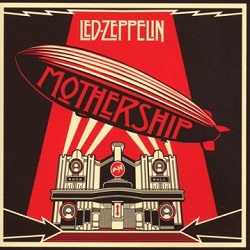 Hotel California (1977), Eagles Statesboro Blues, The Allman Brothers Band Whole Lotta Love, Led Zeppelin (1970)
"I love that woman, better than any woman I've ever seen;
Well, I love that woman, better than any woman I've ever seen.
Well, now, she treat me like a king, yeah, yeah, yeah,
And she look like a dog gone queen."
(Writers: Sammy Cahn, Saul Chaplin)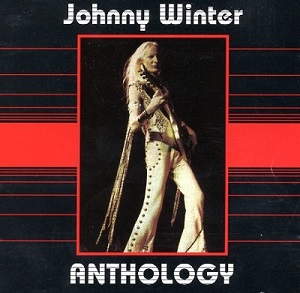 .......................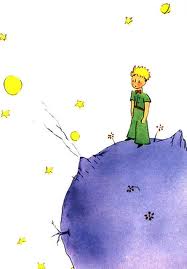 ...............................................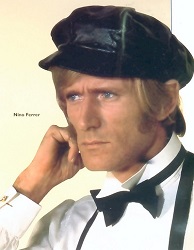 Johnny Winter, 1944-2014, Cover of CD Steppenwolf -- Magic Carpet Ride (1968) Nino Ferrer, circa 1966, photo: Racurel
(Buk 50251; SonyMusic; Select) "I like to dream yes, yes, right between my sound machine Soulignons l'influence de Nino Ferrer en 1966 sur
Highway 61 Revisited.... On a cloud of sound I drift in the night l'attrait du blues pour les francophones --- Je voudrais être un noir.
Lyrics by Bob Dylan Any place it goes is right Nino Ferrer, né en1934, s'est suicidé en 1998.
(slightly amended by Winter in the song) Goes far, flies near, to the stars away from here
Well, you don't know what we can find..."
... Mack the Finger said to Louie the King:
"I got forty red white and blue shoe strings
and a thousand telephones that will not ring:
Tell me man where I can get rid of these things?"
and Louie the King said: "wait...let me think for a minute son"
He said: "Yes, I believe it can be easily done,
Just take everything down to Highway 61"

.
= A FEW YEARS Later =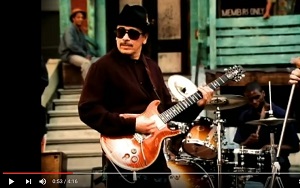 Santana -- Soul Sacrifice 1969 --Woodstock Santana -- Smooth ft. Rob Thomas

.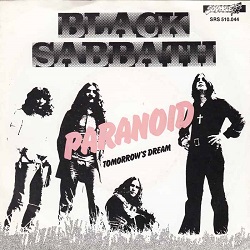 = A FEW YEARS Later =

Black Sabbath (1970) Black Sabbath -- Paranoid -- Live (2012)




- Rhytmic Music for Physical Exercise


- Love Songs / Chansons d'amour

Wild Thing by The Troggs ou C'est extra de Léo Ferré enfin Dangereux par Pagliaro enfin Rock de v'lours par Offenbach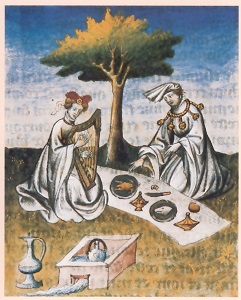 ............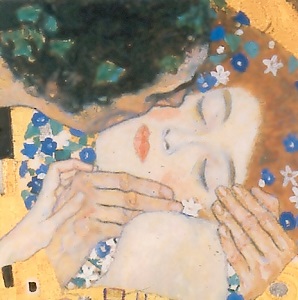 ...............

Tristan et Iseut, 13e siècle, Biblio- Gustave Klimt, The Kiss (detail), 1907-1908, Édith Piaf, tel que vu par un artiste-peintre non-identifié,
thèque nationale, Paris oil on canvas, Osterreichische, Galerie Belvedere, sur la pochette du disque Edith vol. 6
Vienna "Bobino 63" "Les Amants", Columbia Records -- Pathé Marconi EMI,
réédition de 1978, 33 tours 2C 06215306. -- Édith Piaf -- Non, je ne regrette rien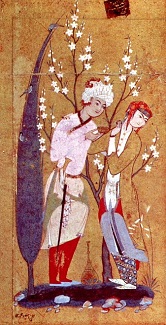 Muhammadi, Lovers, ca. 1575
Museum of Fine Arts, Boston
Source: B.W. Robinson, Drawings of the Masters Persian Drawings: From the
14th through the 19th Century, Boston: Little Brown, 1965, plate 46 at p. 76.

Revolutionary Music / Musique révolutionaire

Jacques Dutronc


Je suis pour le communisme, je suis pour le socialisme et pour le capitalisme car je suis opportuniste... par Jacques Dutronc


Je suis pour le communisme

Je suis pour le socialisme

Et pour le capitalisme

Parce que je suis opportuniste


[...]


Il y en a qui conteste

Qui revendique et qui proteste

Moi je ne fais qu'un seul geste

Je retourne ma veste

Je retourne ma veste

Toujours du bon côté



[...]



Je l'ai tellement retournée
Qu'elle craque de tous côtés
A la prochaine révolution
Je retourne mon pantalon




(Photothèque des musées de la ville de Paris) -- Les sans-culottes --English----Français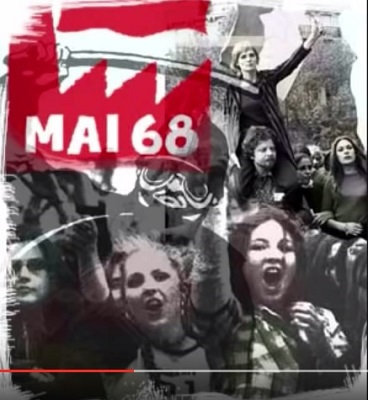 ----------------
Travailleurs et étudiants -- le meilleur cocktail révolutionnaire
Source: video still, youtube.com/watch?v=R3rnxQBizoU, at 1:57/4:33





J'en suis maintenant convaincu, la vraie révolution, la dernière, et la plus
rationnelle, viendra de la paix et de la raison -- écoutons Les bombes! et meilleur encore à Belle et Bum, émission numéro 269 à 1:17.

On bat les gens, on tire dans la tête, on brûle les maisons,
On tue les frères Irak, Iran, c'est la lance de fer.
On sacrifie des générations entières.
On apprend aux femmes à tirer l'bazooka.
On envoie les enfants mourir pour Allah.
Nous on fabrique des bombes.
On peut en tuer des millions à la ronde [...]
(Michel Pagliaro)

- Military Music -- Military Marches / Musique militaire -- marches militaires

sans oublier les enfants: Malborough s'en va en guerre -- Ah! les crocodiles ---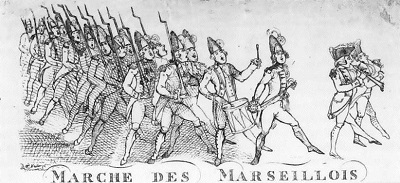 B. Poésie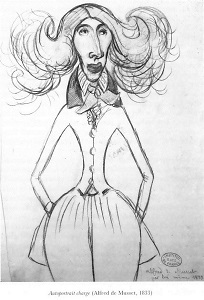 ..............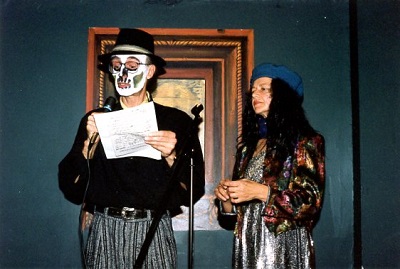 Alfred de Musset, 1833 Les Lundis de la poésie, Michel-André Sincennes et Lise Careau,
(Photo de Jean-Loup Charmet) Café Van Gogh, Hull, 2 novembre 1998, photo: François Lareau



Musique maestro! Poètes, vos papiers! -- Léo Ferré

(1) La poétique libérée c'est du bidon (2) Papa gâteau de l'alphabet (3) Hygiéniste de la romance
Poète prends ton vers et fous-lui une trempe Maquereau de la clarinette Rédempteur falot des lundis
Mets-lui les fers aux pieds et la rime au balcon Graine qui pousse des gibets Poète, vos papiers !
Et ta muse sera sapée comme une vamp Châssis rouillé sous les démences Poète, sale type!
Citoyen qui sent de la tête Corridor pourri de l'ennui




C. Mon vieux peloton -- Rencontre, 40e anniversaire,
Gatineau, fin de semaine 29-31 mai 2015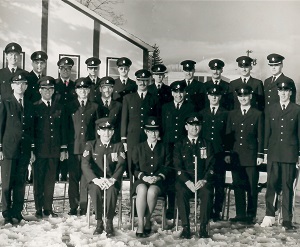 ---------

BFC Chilliwack, Colombie-Britannique, 1974-75 Membres du peloton 7, Gatineau, 2015






No to two different treatments and law for Veterans! -- Non aux deux façons de traiter les vétérans et à ses deux lois!
Read about the court case that may change everything -- Equitas Society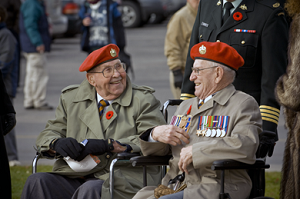 --Equality? /Égalité?--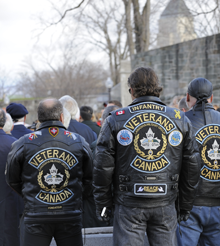 Pension Act (photo DND) Canadian Forces Members and
Veterans and Re-establishment and Compensation Act (photo: DND)



and don't forget the 2015 elections and defeating the conservatives!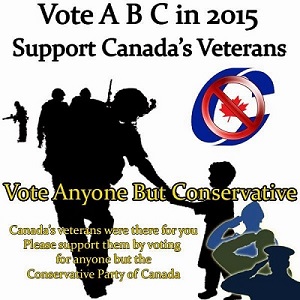 source: http://thegallopingbeaver.blogspot.ca/
2014/02/veterans-are-outraged-now-they-need-to_8.html